Your Dream..
Your Store..
GROW
Your Business. Sell All over the World.
Take your Brand online with
BrandLoom's eCommerce services.
Brands will increasingly handle their own e-commerce and rely less and less on local distribution partners.
Why should they give away their profit margins?
Internet is Driving Consumer Evolution!!
"Not too long ago Indian consumers were simple and unexposed
They were contented with what they had in life without a fuss.
The neighbouring Chachajis shop was the end of the world for the best products.
And then, foreign brands started to appear in the neighbourhood and malls
Promising International designs and quality with a foreign appeal.
They started to appear in Malls and started making investments in brand stores.
But Chachajis shop continue to sell, what they were earlier leaving consumers high and dry
Chachaji continues to claim that he knows what is right for customers.
Then came Internet shopping with Flipkarts, Amazons and Snapdeals of the world
Making consumers exposed to thousands of patterns, designs, colours and brands.
It is no longer just about making quality product.
but also about being visible/available to consumer 24X7.
For young consumers visibility on Internet is a seal of quality and good products.
& Business Transformation!!
Now is the Time. Else it will be too LATE!
It is no longer about choice to be on Internet. It is about how soon you can Transform your Business Digitally.
Being on Internet is no longer a luxury, but it is a necessity to stay relevant with today's consumer.
Like it or not, you need to radically revolutionize your business just to stay relevant today. Technology & Internet have transformed business landscape forever. The fast-paced digital age has accelerated the need for companies to become agile.
Are you ready to Leverage the Opportunity
What is Stopping you from Digital Transformation?

What is stopping you from Delighting your Consumers?
% Global Internet Penetration
% Global Social Media Penetration
% Internet Users through Mobile
% Smartphone Penetration in Mobile
% Global Population Buying Online
$ Online Purchase per Person
Fully Mana

ged End to End

eComme

rce Solutions
eCommerce Website Development
eCommerce Mobile App Development
Warehousing & Order Processing
Product Packaging & Shipment
Customer Relationship Management
Customer Service & Grievance Handling
eCommerce Listening & Sentiment Analysis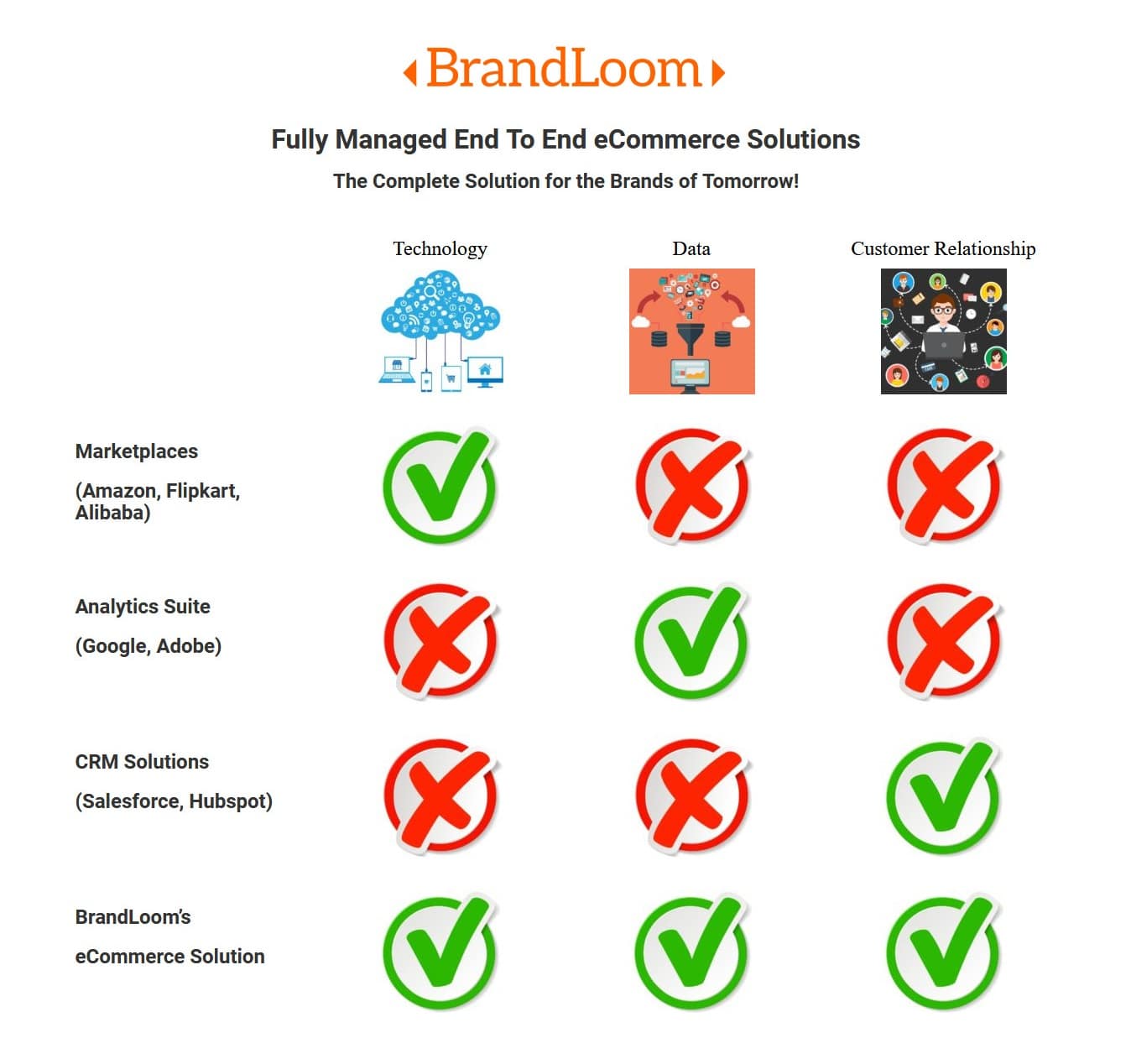 BrandLoom's AnyWhere Brand Commerce
The winning strategy for Brands of Tomorrow
Internet & digital technologies are leading to consumer evolution and business transformation. Consumer expectations are very different today. The competition is emerging from unexpected players. Several product categories are no longer relevant today.
In this ever connected world consumer is not satisfied just with good quality products. Their demands are very different now. To be successful brands need to provide consistent, unique, fulfilling and personalised experience to its customer. Brands needs to be aware of the three key trends that emerges from today's consumer:
Desire to Self-service: This is leading to continuous growth of online marketplaces such as Amazon and Flipkart. Consumer is not restricted today by the boundaries of retail. They connect with businesses from wherever they want and whenever they want.
Desire to fulfill their Individualized needs: Consumer today is not willing to compromise with what is available. They are very clear about what they need and rewards brands that understand them.
Desire to belong & make a difference to the world: Consumer today wants to connect with brands at an emotional level. They connect with brands with a higher purpose. Brands that wants to make a difference in the real world have a higher chance to succeed.
At BrandLoom we believe that to stay relevant and be successful in future it is no longer enough to have an eCommerce play on marketplaces.
Businesses needs to go beyond and build a BRAND – COMMERCE play that can take place anywhere the customer wants.
At BrandLoom we define this as "AnyWhere Brand Commerce".
How our eCommerce Solutions help you
ABC Businesses (AnyWhere Brand Commerce Businesses) go an extra length to fulfill their consumers desire and have a purpose they truly believe in.
Our fully managed end to end eCommerce Solutions (AnyWhere Brand Commerce) embed these trends and helps you:
Seamlessly create infrastructure and capabilities that dis-intermediate channels, inventory, warehousing, transaction processing, and merchandising.
Build optimized web & mobile technology processes and infrastructure for eCommerce innovations.
Provide your consumers an seamless 'any-device, anytime, anywhere' retail experience online.
Ensure superior customer experience and engagement.
Identify newer business opportunity with data analytics and consumer insights.
Evaluate measurable return on investment (ROI) from investments in digital initiatives.
Build AnyWhere engagement strategy that helps you build your Brand Equity and business.
With our end to end eCommerce solutions retail and consumer packaged goods (CPG) companies can significantly improve their time to market, while lowering the costs and risks.
At the same time, our multi industry – multi player platform allow us to learn from other businesses that can significantly improve your innovations pipeline leading to sustainable advantage over your competitors.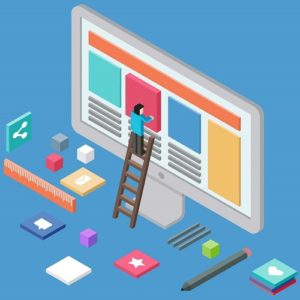 BUILD YOUR ONLINE STORE WITH CUSTOMISED LOOK & FEEL
eCommerce Website Design Services
BrandLoom's eCommerce website design services will help you develop a unique website with customised look and feel. The single objective of our design is to provide your customer best experience through the interface of your website. Our team will constantly work with you to keep on optimising UI of your website.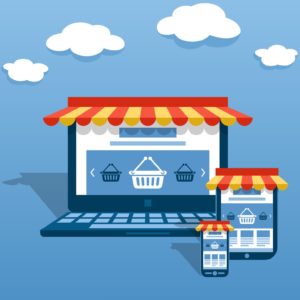 BUILD YOUR ONLINE STORE WITH CUSTOMISED LOOK & FEEL
eCommerce Website Development Services
BrandLoom's eCommerce website design services will help you develop a unique website with customised look and feel. Our ecommerce website development services will develop a website which allows you to stay ahead of your competitors by offering you higher conversions rates.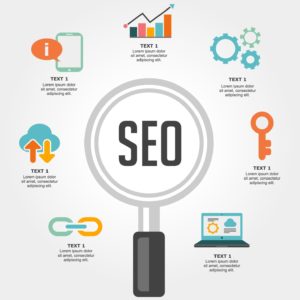 DRIVE ORGANIC TRAFFIC WITH
SEO Services for eCommerce Websites
BrandLoom's eCommerce SEO services helps you build search optimised content. Our content creation and SEO efforts are driven by your customers informational or transactional needs. Such a content will help you drive organic traffic and increase conversion. Whats more, it also helps you increase your market share in the increasingly competitive world.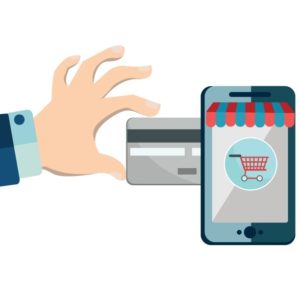 INTEGRATION OF
Payment Gateways
With BrandLoom's payment gateway integration support you can accept payments through Credit cards, Debit cards & Net banking. Our team will help you choose the best payment gateway for your business. We will also help you choose payment gateway for subscription or international payments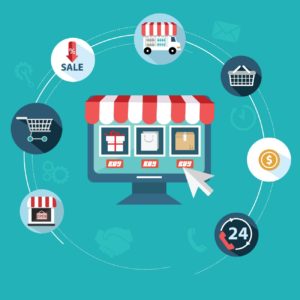 BUILD TRAFFIC TO YOUR WEBSITE WITH
Digital Marketing Services
With BrandLoom's Digital Marketing services you can drive ROI for your business. Our Digital marketing services such as SEO, SEM, SMO, SMM will help you build traffic to your website. We will also help you build long lasting relationship through CRM and email marketing. At the same time analytics will help you take an informed decision.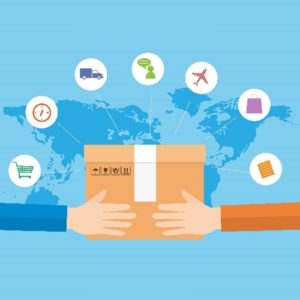 STOCK WITH US & SELL WORLD-OVER
eCommerce Fulfillment Services
With BrandLoom's eCommerce fulfillment services you need not create any physical infrastructure. We have eCommerce fulfillment service center in Delhi and Raipur. Soon one will open in Mumbai. Our team members will ensure safe, secure and timely pickup and packing to ensure that your product reaches your customers as soon as possible.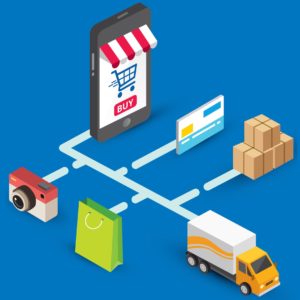 PRE-EVALUATED E COMMERCE SERVICE PROVIDERS
eCommerce Development Services
With BrandLoom's pre-evaluated e commerce service providers you can scale your business fast. Our vendors provide affordable eCommerce development services. For example you can use them for e Commerce courier services in India or abroad. Our vendors also provide shipping services for eCommerce in India with cash on delivery as well on most pin codes.
Take advantage of our affordable eCommerce development Services. Our services enable you to sell directly to your consumers around the world through your brand store and marketplaces. BrandLoom will enable you to showcase your entire product range on your own and other eCommerce websites.
How our e Commerce Service support your Business?
At BrandLoom Consulting, we enable Startups, brands and retailers to start selling their products online directly to consumers. We have developed a unique eCommerce Services ecosystem. Our ecosystem enables brands/retailers to do so using their own Exclusive Online Brand Outlet (EOBO) concept.
e Commerce Services by BrandLoom Consulting
eCommerce Website Development Services:
We will create a consumer friendly eCommerce website with easy navigation so that your consumer keeps coming back. Our team specialises in eCommerce website development. Our approach to eCommerce website development is consumer centric and data driven. Our eCommerce website design is combined with the optimum mix of both standard and individual features to encourage your customers to buy. Below are some of the things we will do:
First we will create a consumer centric eCommerce website design & mobile app design, basis UI/UX principles
Post approval we will do the following
eCommerce website Development with unique Store Front
Listing of most frequently bought products
Product groupings and presentation

Individual Product Pages

Product comparisons
Shopping Kart and checkout pages

Selection of target countries
Multiple languages
Ability to handle multiple currencies
Localization options
eCommerce Mobile application Development:
We will create a consumer friendly eCommerce mobile application with easy navigation so that your consumer stay connected with your business. Our team specialises in android app development and iOS App Development, which are the most commonly used mobile operating systems. Our approach to eCommerce mobile application development is consumer centric and data driven. Our eCommerce mobile application design is combined with the optimum mix of both standard and individual features to encourage your customers to buy.
eTailing Management:
Take advantage of our strong e-commerce infrastructure, which includes centrally located warehouse – close to transport hub in Delhi, existing relationship with leading portals and a team of Industry professionals with combined experience in MNC's of over 100 years. We will work with your sales and marketing teams to identify and select range of products for online sales. Our eTailing infrastructure is a reliable and ready to use platform for brands and retailers. It can be tailored to manage B2B & B2C commerce and offers opportunity to reap the emerging opportunities with little risk.

Online Campaigns: We will apply latest web strategies coupled with promotions to build traffic on your eCommerce website or mobile app:
Search Engine Optimisation
Online Paid marketing campaigns
Promotions including discounts and coupons
Payment Processing: We will introduce best in class payment methods for quick, reliable, and secure payment for merchandise such as online transfer, credit card, or cash on delivery—to give your customers more choice.
Product picking, packing and shipping: The moment we receive any customer order BrandLoom Consulting partnered fulfillment center will pick, pack and ship the product as per your packaging / delivery instructions.
Accounting, Customer Service & Logistics: Our trained, capable and online ready team of Accounting, Customer Service and Logistics personnel will handle the following:
Accounting: Payment & Accounts receivable, Risk management
Logistics: Demand Planning, Supply Chain Management, Stock Management, Delivery Management to consumers,
Consumer Care: Credit card complaints, Returns and exchanges, Product complaints.
Marketplace Integration: BrandLoom Consulting can also help you leverage your association with us by integrating you with online marketplaces.