Our Services
We aspire to be your "ROI Driven" & "Accountable" Branding, Digital Marketing & eCommerce Solutions Provider. At BrandLoom we only believe in strategies which leads to measurable and desired results. We will work closely with you to build your Brand Equity & Business Value in our ever-connected digital world. We start with consumer / market Insight to build unique Business Strategy and enable it with web / Mobile Marketing Technology to help you achieve your desired Business Results.
Strategic Branding
We will help you in the development of clear & consistent Brand Identity, Brand Positioning and its communication in the form of consumer centric, relevant and contextual stories.
Web Technology
We will build Consumer Centric web presence (informational or transactional or eCommerce) to enable you meet your business objectives through application of Web & digital technology.
Mobile App
We will build Consumer Centric Mobile App (both Android and / or iOS) for your brands to meet your business objectives through application of UI/UX technology.
UI/UX Design
We will apply user-centered design to produce impactful user experience (UX) through consistent and logical user interface (UI) to help them self-weave a story.
Digital Marketing
We will engage your prospective consumers in meaningful and contextual conversation with your brands through SEO, PPC, CPM, SMO, SMM, Mobile & E-mail Marketing campaigns.
Content Marketing
We will enable you to deliver accurate and consistent Consumer Centric Content across all your touchpoints, be it your/others website, Mobile, store or any other module.
Social Media
We will identify, operate and build your brand presence on appropriate social networks to help you connect with Consumers and meet your Brand & business objectives.
eCommerce Services
We will build and operate your eCommerce ecosystem on your Exclusive Online Brand Store, Mobile and Leading Marketplaces to help you achieve your Business Objectives.
About
Tech Prowess, Marketing Acumen
Insight, Strategy and Technology to build brands and business value in the ever connected world
BrandLoom is a young GoTo market brand consulting organisation created with a vision to help brands serve consumers better. Headquartered in Gurgaon, India, we take pride in serving our customers across the country through our experienced team of technology and marketing consultants. We apply consumer & market insight to develop Brand Strategy and enable it with the use of digital technology to give you a headstart. To better understand this ever connected world, we use research, analytics, and creativity to gain a clear and deep understanding of unmet consumer needs and opportunities related to brands, customers or markets, to create value for businesses. We engage with our customers and their teams to strengthen internal marketing and brand management capabilities to build a consumer centric organisation. Our team consists of professionals from diverse backgrounds of technology, sales and marketing. We aspire to create value for our clients in industries as diverse as Education, Fashion & Apparel, FMCG, Consumer Durable, Technology, Retail and Infrastructure.
Passion

What Drives us

BRANDS

What excites us

consumers

Who we have in mind

Your Success

Why we exist
OUR TEAM
Positive, Motivated team of talented individuals.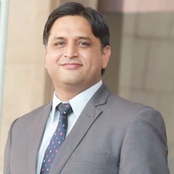 Meticulous Marketing Leader, Digital Marketer and Analytics Junkie.
Anupama
CTO, Nerd, Explorer
Anupama is the driving force behind BrandLoom, who spends time at odd hours to crack customers demands.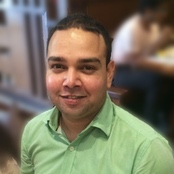 Alok
Head of Product – Desktop
Alok is a passionate individual who believes in simple, meaningful, efficient product solution to business.
Go-Getter, Networked. Passionate marketing professional with Never say Die Spirit.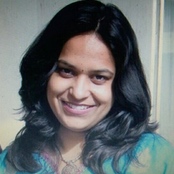 Amrita
Content Strategist, Designer
Amrita is a rare breed of thinker who is good at both – words & art. She helps our clients build click worthy unique content for their businesses.
Smriti
Head Architect – Mobile
Knows everything there is to know about Mobile Apps
Vikas
Head of Product – Mobile
Vikas takes care of mobile application design, interaction, usability & social integration. He has an extensive experience of developing mobile apps for multiple OS (iOS, Android, Windows).
Ruchika
Senior Soft. Engg.
Ruchika takes care of Tech Deployment for our enterprise customers.
Shilpa
Head, Database Administration
Shilpa works very closely with clients and Architects to ensure each datapoint finds its true home.
The One who keep us grounded, funded, manages client payable's and generally ensures everything is in order.
Amit drives our Business and Social Media Analytics practices.
Get in touch
Looking for expert help in the field of Digital or Brand or e-Commerce, feel free to contact us