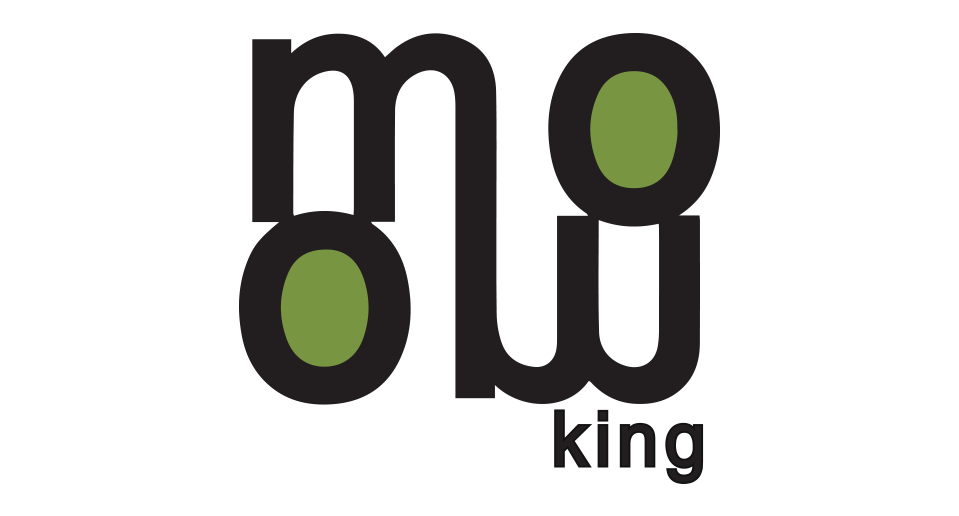 Establishing An International Brand In India
Mr Shyam Thakur founded Momo King in Kuala Lumpur, Malaysia, in 2017. Shyam was no stranger to hospitality industry- he had earlier founded the popular nightlife haunt "The China Bar" in Singapore and Malaysia. Momo King was a different project- being a Nepali himself, Shyam wanted to bring the authentic taste of Nepali momo to the rest of the world.
Having established Momo King successfully in Malaysia, Shyam was looking for new territories to explore. India, naturally, was looking like an attractive market. Being a veteran in the food and business sector, Shyam was certain he could make Momo King a success in India, but he needed to set his brand apart from the others.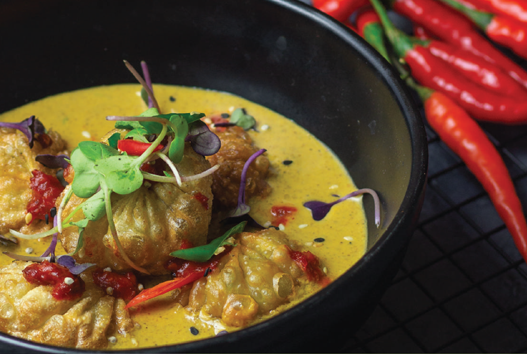 Momo King had a great product. It was popular, had universal appeal, affordable and appealed to a wide demographic. However, when Shyam came to India with his brand, he found out that he had massive competition. And not from a quarter he expected.
India loved momo. But India was also thriving with joints that served momo. In every city, at every crossroad, there was a joint serving momo.  And people were flocking to them, as they were both tasty and cheap. Moreover, most restaurants also had momo or dimsums on their menu- though those were regarded "pricey" by most customers.
When he decided to launch Momo King in India, Shyam found that the market was extremely competitive. Because of the popularity of the street joints, people expected momo to be way cheaper. Momo being a street food, they were also reluctant to go to a restaurant for it- they regarded the momo being served in restaurants as expensive and not worth the price. 
Shyam was eager to take on the challenge. He had confidence in his product, and was planning to launch his brand in USA afterword, so he wanted to India to be a trial ground for his future ventures. He wanted to establish Momo King as the best momo brand- a brand which will be distinct from the crowd and could form its own niche that was separate from the street variety of momo.
He also wanted to convince the Indian customers that his product was something unique- something that they could not get from their popular nukkad momo joints. What's more- it was also completely different than what they could get in the restaurants.  
In other words, he wanted to convince the Indians that his product was not only unique, it was also worth spending (slightly) more than that what they were used to. He wanted Momo King to become the most distinct brand for momo in India. 

Strategic Brand Analysis – The BrandLoom Process
BrandLoom's task was not only to launch Momo King in India, but also to create a distinct niche for it. The biggest challenge was to convince the famously price-conscious Indian customers that this was a product worth paying for.
To do so, BrandLoom laid out a blueprint:
Understanding the market
Momo is a vastly popular snack in India. In order to market a momo brand, it was important to understand who was the competition. In our survey, we found that the street momo joints had the customers in their thrall. They operated at an extremely competitive price point.
Momo King's rivals were another chain restaurant that had outlets in almost all major cities. Studying the competition, we understood that there was a class of customers who would be ready to try eating from a proper shop and not a street joint, but they also wanted the product to be affordable and have a variety of offerings.
2. Who were the customers?
BrandLoom's next step was to understand the customers and profile a target audience for Momo King. For this, we looked at the kind of crowd that frequented the location that intended to be the launch location for Momo King in India.
We found that:
Young people formed the bulk of momo enthusiasts. College students needed a good place to hang out with their friends. But since these were young adults, they were looking for affordable options.
The young working professionals were looking for affordable and tasty food that they could quickly grab on their way, or indulge in to take a breather. They also liked to try out "healthier" food options. Although they earned a living, they were looking for food which was not just tasty and healthy, but also affordable.
In the Indian urban areas, there is a growing trend among young people who were health conscious. They were ready to go for outside food, but they wanted it to be clean and hygienic.
Overall, the urban Indian youth was eager to try out new flavors and offerings, and were looking for something different. They were ready to experiment with different types of momo, and wanted a good experience for an affordable price.
3. How was Momo King the answer that they were looking for?
Momo King's biggest strength was that it had a great product with a popular appeal. However, it had to convince people that it was different than the momo they were used to… but it was offering something much more than cheap food.
Momo King's momo were the authentic Nepali type. They used herbs that were found in the Himalayas, and they were preparing and serving their food in a clean, hygienic manner. Often, the momo found at the street joint would come laden with oil, but in Momo King, they were prepared with care and were much healthier.
Similarly, while street momo were cheaper, it was also difficult to figure out whether the customers were getting what they were paying for. Often, grated soybean was passed as "chicken" filling, and vegetarians had no options but to chew on a momo filled with steamed cabbage and carrots.
This was not the case with Momo King- they served people food made of authentic ingredients, and offered a variety of choices. There were items on their menu that were completely different than what was available in the market; and these were items that Indian customers had never tasted before.
With Shyam being a veteran in the F&B industry, and having established successful businesses abroad, he already had the part about customer service figured out. He not only wanted to give his customers good food, he also wanted them to feel welcome, and wanted to give them something they had never tasted before.
In short, Momo King already had all the required weapons in its arsenal. All that was needed was to highlight its strengths in a positive way to the Indian customers.
Conceptualizing Brand Identity in India
Since Momo King was already an established brand in Malaysia, it already had a logo and a brand name. BrandLoom had to interpret them in the Indian context. 
We set forth establishing Momo King as the "King of Momo" in India. Our aim was to position Momo King is a way that set it apart from the street momo joints, the rival chain restaurant and also from the primarily Chinese restaurants that served momo. 
In order to do that, we decided to focus on the Nepali origins of momo. Popularly, momo were believed to be Nepali cuisine, and folklore said that momo were popularized by the Nepali Newar merchants who brought the recipe from Tibet and China during their travels. 
With Shyam being from Nepal, we wanted to establish a strong connection between his heritage and the origins of momo. While there were many momo outlets, Momo King could set itself apart due to its strong Nepali connection.
For this, we also sought to highlight that they were using authentic Nepali herbs while preparing their food. To show that they were a cut above their rivals, we also chose to showcase the variety of items they were offering- including exclusive items which were completely novel to Indian customers.
We also had to target the youth- the millennials being their main target customers. For that, we had to showcase Momo King as a brand offering new food they could experiment with, but was also easy on their pockets. At the same time, it was something that was quick to serve, and could even be had on the go. 
So as a brand, we sought to highlight Momo King's strengths:
Originality in identity

Exotic recipes

Appeal to the youth

A distinct Asian feel
Hence, we defined Momo King as the source of authentic momo in India. It was the place where Indian customers would go to if they wanted a taste of Himalayan hospitality, and could discover a variety of items that they wouldn't find anywhere else. At the same time, it provided good quality, clean, hygienic food that was also affordable, and could be had on the go. 
We also stressed on what Momo King different than others- this was a brand that cared for its customers, and took the issues of hygiene and customer service very seriously. With Shyam being a veteran in the F&B industry, we highlighted the fact that in Momo King, every customer would feel welcome and get the experience they were expecting- both in the culinary sense and on the service front.
BrandLoom positioned Momo King as a distinctly Nepali brand that was offering authentic Himalayan flavors and hospitality. It was a youthful brand that understood for that their customers were looking for affordability, variety and health- all served with care.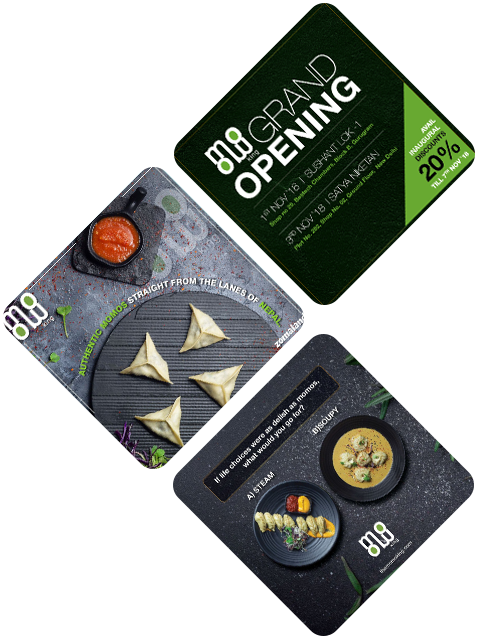 2. Digital Branding for Momo King
We started by building a website for Momo King. We wanted to highlight the distinctly Asian appeal of their brand, but also wanted it too look sleek and modern, which would appeal to the youth.  We did so by keeping the palette clean and using the logo colors of green, white and black. 
BrandLoom understood that food was something that became irresistible when associated with scrumptious visuals. So we used artfully shot pictures of the menu items, which not only made one hungry just looking at them, but also showcase the variety and the unique nature of the items they were serving.
Simultaneously, we also featured blogs highlighting the history of momo so that the customers could be educated on what made Momo King's offerings so distinct. The website content was also optimized so that the website could start ranking prominently for relevant keywords.
The website also highlighted that Momo King was an already established and reputed brand, which was now ready to make their debut in India. 
To further customer education, we also ran a social media campaign simultaneously which highlighted the distinct nature of their brand and their product. The social media campaign highlighted the exotic items that were exclusive to Momo King, which helped it generate the right buzz among the youngsters.
3. Lounch of Momo King
With the ground being prepared for the arrival of the king of momo, Momo King was launched in Gurgaon, NCR. BrandLoom also helped them organize the launch, and featured the excitement surrounding the event prominently on their website and social media.
On social media, we encouraged young people to tag and review their outlet and products. This helped with word-of-mouth publicity. 
Post launch, for Diwali and Christmas, we also highlighted the special promotional offers they were running on food delivery apps and in-store, which spread the word among the locals who were looking for something special for the holidays.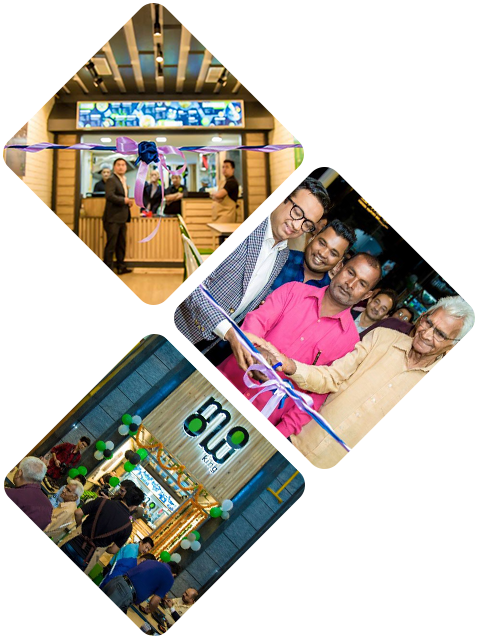 Eastablishing The Brand
BrandLoom envisioned Momo King as an Asian F&B brand that offered something that Indian customers hadn't experienced before. Since it was already an established brand, we decided to interpret the brand values and strengths in the Indian context in a way that appealed to the local market. 
Our branding exercise established Momo King as the provider of authentic Nepali cuisine, and a haven of Himalayan hospitality. We highlighted its strengths- its exotic offerings, its Nepali heritage, the global; youthful appeal of the brand and affordability.
 In other words, we established Momo King as a brand that was worth checking out and worth paying for.