The world is going digital at a rapid pace. Digitalization and technology have made payments hassle-free and convenient. With other evolving modes on digital payments, eCheck payments (or eCheque payments) have made transacting online for businesses easier than ever. Despite being an extremely safe and secure payment method, several businesses prefer sticking to the traditional method of paying checks. If you too are not so familiar or comfortable with the idea of an electronic check, we are here to help you out!
What is an eCheck? How does an electronic check work?
In the simplest words, an eCheck is the electronic or digital representation of the traditional paper check. It is a 100% accepted, established and used online payment method. All renowned major payment gateways offer the electronic check payment services to their customers. Contrary to popular belief, it is one of the most secure and cheap methods of online payments. It is a method to make payment online that saves a lot of time for both parties – the payee and the customer.
What is eCheque Payment
eChecks can be used to make payments online to pay another party directly from your bank for their goods or services. In order to send an electronic check, you need a checking account. A checking account is a type of deposit account that is held by any financial institution that allows deposits and withdrawals. The account should be with a bank that provides the facility of echeque payments.
Things You Should Know About eChecks
eCheck is the perfect solution for businesses of the 21st century and have replaced the paper check processing.
It is not an expensive payment method and is a safe transactions and payments system that uses world-class security. It is extremely dependable because of its automated verification processes.
Suitable for all bank customers, whether a small business, a mid-sized business or a large scale business, that possess a checking account and an ACH merchant account.
It contains the same information as the paper check processing.
Based on the same legal framework as the conventional paper check processing.
After the ACH payment is initiated, payment processing, which means the transfer of the funds into the account number provided by the payee, will take anywhere between 3 to 5 business days. The payment processing time depends on the payment gateway service and banking institution your account number is associated with.
eChecks also have traditional facilities like reconciliation and stop payment.
Electronic check payments can also be set up for recurring payments.
Echeck is an electronic payment method that can be also used to deposit the salaries of your employees.
To understand the concept of eCheque better, let us first try to understand what ACH and EFT mean.
Experts' opinion on the Advantages of eChecks
We asked industry experts on the advantages of using eChecks. Here is what they said.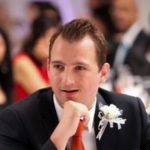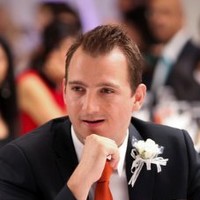 "Time is money, and everything that saves money is popular in the present era. Echeck is becoming popular for the bundle of ease associated with it. It saves time. It is protected, no chance of robbery, no fear that it will tear into pieces, or it will get washed in the pocket. Echeck digitally connects with buyers and sellers, and eventually, no notebook for keeping a record as data is saved electronically. Make the user comfortable in moving as they don't need to rush to the banks for transactions
Electronic check offers convenience with saving time and money as customers' physical presence doesn't matter. Echeck processing is similar to paper-check processing, but it preserves natural resources as it is not made of paper. Via Echeck, deals can be done anywhere anytime. Using Echeck makes the process safe, secure, and a facility to integrate with other accounts software," says Tim Uittenbroek, Founder of Blinklist.com.
eChecks – a safer option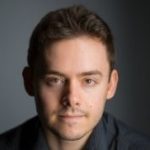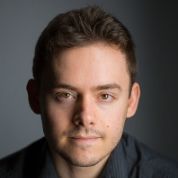 "eChecks are safer than a lot of forms of payment (including credit cards) due to the decreased risk of fraud. Because electronic checks have transaction identifiers and must clear through the automated clearing house (ACH) system, there is minimal risk for the merchant. It also removes the risk that the check bounces like a paper check can
Another benefit of accepting eChecks is that few merchants do, so it can help your business stand out. There is a subset of customers who prefer to pay in this manner, and by accepting eChecks you open your business up to them as potential customers. It's relatively simple to do from a technical standpoint if your site is built with a big eCommerce platform like Shopify or WooCommerce," says Calloway Cook, President, Illuminate Labs.
Convenient for merchants
"I believe eChecks are becoming more common primarily due to the offering by merchants. Merchants have been offering eCheck with increasing numbers because the costs are usually much lower than traditional credit card processing fees. Especially with merchants operating businesses that rely on subscriptions or other memberships, eChecks remain a great method for accepting payments.
Another reason and the most common reason we see is due to the regulations set forth by the payment card industry. For example today, CBD is a widely trending item, but most (if not all) the banks that handle credit cards have restricted this item. Visa and MasterCard also have it as a restricted item in the USA, curbing the acceptance. The only way that eCommerce can safely accept payments online for CBD is through eCheck. This problem is not limited to CBD, but other industries that fall into
Federal grey areas and operate on a state by state basis", says Cristopher Carillo from Allied Payments.
Increases Efficiency
"E-checks do not require human resources to handle the whole financial process. It makes us efficiently manage our bills and other payments. Now the money we were investing in resources to a traditional payment method is spent on other business-critical efforts. Customers without credit or debit cards could also pay us now. As electronic checks do not require both of them.
Moreover, efficiency has increased as e-checks do not have to go through as many processes as business checks go. Faster processing has made things simpler as now we kickstart projects comparatively early by receiving the front cost soon, " says Krishnan Archana , founder, RenovationBootCamp.
Safe for the environment & faster too!!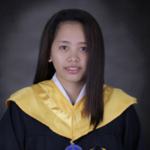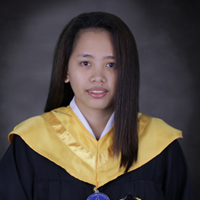 "Here are 3 essential advantages of using eChecks:
It's a green choice. eChecks aren't printed on paper, and therefore it leaves no carbon footprint. This is huge because we are getting more and more concerned about the environment each day and every little step would be much appreciated.
It's harder to intercept. Paper checks are transmitted through couriers or messengers all the time. This kind of transport exposes it to theft and fraud at all levels. With eChecks, verification and security measures are in place virtually and so it would take a lot of effort and expertise to intercept them.
It's a lot faster. Paper checks require a lot of work before the payment can be encashed. You need to print it, sort it, place it in an envelope, mail it. With eChecks, just a few clicks will give you the same result, only better and faster," says Norhanie Pangulima, Outreach Consultant, Centriq
Swift Payment Method
"As a businessman whenever I forget to take my credit card along, to transfer the funds on time, I prefer eChecks. The advanced technology and regulatory changes have raised the eCheck acceptance. They are a more reliable and swift payment method. With eCheck I experienced fast payments, decreased expenses and greater productivity. Through eCheck doing/accepting international or out of state payments were made easy for me.
With eCheck, I save my time by working smartly. I faced the decreases in fraud rates by making online transactions. Now many businesses own this payment method so making the deals done was no more a hassle for me. Switching to the eCheck-payment method I revealed the cost benefits and can send/receive thousands of checks monthly for my business. With this, I made great relations around the globe by making the deals on time," says CJ Xia, VP of marketing & sales at Boster Biological Technology.
Less chargeback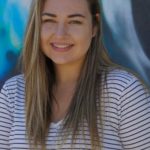 "eCheck payment is basically electronic payment. In this system, the buyer makes the payment online through eCheck and the sender receives payment within 3-5 business days. It is the electronic delivery system in which the buyer process the payment. One of the major benefits is speedy deposits. With eCheck processing, there aren't any check deposit slips to complete. It also minimizes the risk of checks being stolen or lost before they are deposited.
Other benefits include very less chargeback and dispute ratio, genuine gateway, VT/web-based API both allotted, quick process to go live for transactions, pay-out for domestic 3-4 days, weekly payout for offshore accounts, prevents fraud sales through the use of in-house risk management tools, dedicated account with own descriptor/ memo line for merchants, personalized support by dedicated account manager, " says Jennifer Willy, editor, Etia.Com.
Great for fraud detection
"In my experience, an eCheck payment gateway provides a much greater level of security such as digital signature authorization and fraud detection, that traditional checks simply do not offer. In addition, eCheck* fund transfer is much faster* and with the funds' verification process, a retailer is protected against the possibility of a bad check. If the customer has insufficient funds, the eCheck simply does not go through. Best of all, this fantastic service *charges lower fees *than credit or debit cards – making them the perfect choice for a smaller business," says Ollie Smith, CEO – Card Accounts.
What is the difference between ACH and eCheck?
ACH – Automated Clearing House
Automated Clearing House is an electronic network that is utilized by financial institutions to provide technology and infrastructure to companies that process payments. So, when a customer sends the payee an eCheck, the money is withdrawn electronically from the customer's checking account and is transferred through the ACH network. The money is then received in the payee's bank and then transferred into the payee's account. In case you want to register your business for a checking account, please contact your bank and ask if they offer to check account services.
The payment needs to be pre-authorized by the customer either through acceptance of website terms and conditions, or a contract or any other form of authorization accepted by the payment company. We shall discuss in detail in the upcoming sections.
EFT (Electronic Funds Transfer)
An electronic check or an eCheck payment is just one payment method of the various methods available in the vast umbrella of electronic banking that electronic funds transfer EFT can offer. Electronic funds transfer includes:
Debit card transactions
Credit card transactions
ATM withdrawals
Wire transfers
Direct deposits
Automated Clearing House disbursements
Now that we understand the important terminologies, let us try to learn how it all works.
How does an eCheck work
An eCheck is a type of an Electronic Funds Transfer EFT that utilizes the ACH network for processing payments from customers to the payee's account. The technology for eCheck transaction was developed for covering any type of traditional paper check processing and transaction. Electronic check processing eliminates most of the manual tasks of getting the check cleared. Here are the 4 steps that are involved in the processing of an eCheck transaction: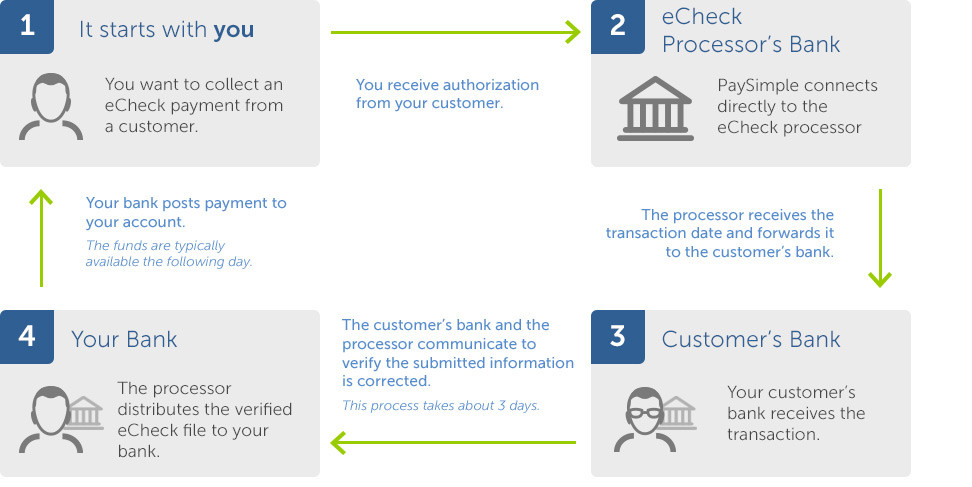 1 Request for authorization:
In this step, the payee receives authorization from the customer validating their transaction. The payment can be authorized through a click of a button, through a contract, an online form or even on the phone. The payments will clear only if there is an authorization from the customer in any form and not otherwise.
2 Setting up the payment:
Once the payment is authorized by the customer for transactions over the automated clearing house network, the payee enters the payment information into the online payment processing software. Once the payment information is accurately entered, the payee will save the inputs. The withdrawal of the funds is monitored by the payment processor. This is done by overseeing the check from the bank account of the customer.
3 Finalisation:
On this stage of the process, a verification procedure is conducted. This procedure makes sure the routing number and account number between the banks are correct. This can be done manually by the payee or by the payment software. Once all is verified, the transaction is given a go-ahead. Then, it enters the automated clearing house network. This shall initiate the process of the ACH payment. At this stage, the money is being transferred from the customer's account to the payee's account.
4 Deposit and payment confirmation:
At this point, the funds have been withdrawn from the customer's account and have been deposited in the payee's account. Depending upon the payment processing company, the transaction might take a certain number of days for the transaction to reflect. Once (and if) the payment is successful, both the parties are notified via email (or other modes of communication available).
Should you incorporate an eCheck payment gateway on your website?
We asked experts about incorporating eCheck payment gateways on websites, and here is what they had to say on the matter.
Essential for ecommerce stores
"If you have an eCommerce store, it is essential that you have a payment gateway, along with HTTPS this is non-negotiable and protects both you and your customers.
A payment gateway sends all credit card transactions to the processors of your credit cards, where payments are verified before you approve a service or send out goods. Essentially verifying payment is from a reputable source,
is legal and not fraudulent. Protecting eCommerce websites inventory and funds under one umbrella.
If a website is strictly eCommerce and processes payments online there is no other way that your credit cards can be accepted over the internet when you don't have a payment gateway. This doesn't apply to all debit cards, but you would cordon off some of your customers who prefer to pay by credit cards", says Ethan Taub, CEO, Goalry.
Secure transactions from cybersecurity perspective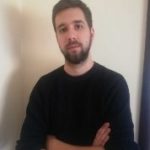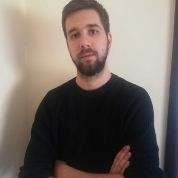 "I believe eChecks are becoming more popular since they are more practical and more secure compared to traditional checks. Also, it helps customers make purchases even if they don't have a credit card, allowing them to use their chequing account on debit via an eCheck.
eChecks also add an extra layer of data protection, since payments need to be authenticated and cross-referenced with a bank account used by a real person. It's more difficult to hack a bank account than it is a credit card since the transaction needs to go through multiple checkpoints before being debited.
So in my opinion, eChecks are sound from a cybersecurity perspective and should be integrated into any eCommerce website. It not only makes transactions more secure but offers customers an alternate way to pay for your services if they don't have Paypal or a credit card," says LUKA AREŽINA, editor-in-chief, DataProt.
Optimised business processes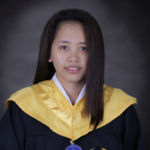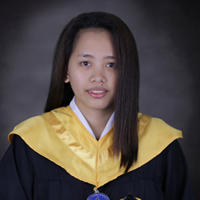 "Echecks are emerging as a preferred option for banking transactions. An electronic check is a system that will allow you to have instant and quick payment transfer between the financial institutions. It ensures that merchants have smooth and flexible payment transactions for their business.
Let us check out some of the reasons to use Echecks:
a. Echecks can be easily used online.
b. cuts down on bank frauds
c. It can be easily verified through an automated process for content and
validity
d. It has lower transaction fees compared to other payment gateway processes online like PayPal or Zoom.
Electronic payment transactions have a tremendous impact when it comes to taking the business to a higher level. EChecks will better help you better optimize business processes making them convenient and easy to use for the businesses. EChecks will also expand up to provide different modes of payment options on your website thus customers have the flexibility to
choose from their own choice of credit or debit card to process the payment on their own website," says Norhanie Pangulima, outreach consultant at Centriq.
Good for selling high-ticket items
"Adding eCheck payment into a business method of payment is very important for businesses selling high ticket items since it debits the customer directly from the checking account as an ACH transaction rather than a credit/debit card payment with transaction limits. It also reduces the rate at which such high-ticket items are being declined if the customer has enough money in their checking/savings account to cover the cost which usually processes within 3-5 business days.
Also, most customers would rather pay with their checking account versus paying with either of the credit/debits. Authorize.net makes this payment options available for merchants using their gateway to process transactions. At TucciPolo.com, I have used eCheck payment so many times in the past through Authorize.net and plan on integrating it again on my website", says Tochukwu Mbiamnozie, Founder & CEO, Tucci Polo Inc.
Process faster returns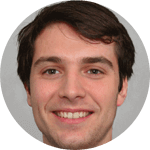 "eChecks are a great implementation for businesses to use.
a) One of the great things about these eChecks are that they are thoroughly screened, the eChecks go through a database which looks at the validity of the check and whether or not it is a bad one, and customer details are verified.
b) There are also many other fraud prevention techniques at play which allow the process to be much safer. These include authentication tools, encryption, and the detection of any duplicate checks. The fact that there is no paper also adds to the security benefits of eChecks, as they are extremely hard to get a hold of or duplicate.
I would recommend implementing an eCheck payment gateway into your website, as it is not only a safe means of transaction but gives consumers another means by which they can pay for products or services," says Will Ellis, founder of Privacy Australia and IT security consultant.
eChecks means better sales
"Yes, incorporating more payment methods on websites is equal to having more opportunities to increase sales.
The Echeck payment method has reduced much processing. Now merchants do not have to go to the bank to take the amount deposited. Instead, within a few clicks, the amount gets deposited into their accounts. It becomes handy for buyers who have no credit or debit card. Business owners using this service do not have to invest time in filling check deposit slips. It is a heaven for merchants who have to businesses at different locations. All eCheck payments could be connected to the main account with a reliable service provider," says Krishnan Archana, founder, RenovationBootCamp.
Are eChecks safe?
In case you are wondering how safe eChecks are, the following are the state-of-the-art security systems incorporated:
Public key cryptography
Digital signatures
Certificate authorities
Detection of duplication
Encryption and authentication
You might be shocked to know that eChecks are way safer than paper checks. An AFP Payments Fraud and Control survey was conducted in 2017. It was found that about 74% of the participating institutions' experienced check fraud. Through eCheck payment, information is passed directly to the financial institutions.
The electronic check simply goes in fewer hands which reduces the opportunity of fraud. When you submit a paper check, you might miss out on filling in important mandatory details. It would result in checks not going through. In the case of eCheck transaction, this isn't possible because the transaction won't be initiated until you enter all the required details.
Benefits of eCheck Payment
The following are the many benefits of eChecks:
The cost associated with an electronic check is lower than a paper check.
Like we learned in the previous section, eCheck is way safer than paper check processing.
eChecks are easily understood by banking institutions.
The interface for transfer and withdrawal of funds is user-friendly.
It is offered by all major and trusted payment gateways.
As compared to other payment methods, cost per transaction is considerably low.
It also strengthens and leverages the relationship between the banking institute and the account holder.
In Conclusion
So if you are still worried about eChecks- be assured. It is one of the safest and most secure methods for making digital payments. So, if you deal only in traditional checks, be ready to go digital and start using eChecks. Talk to your bank now and get more clarity.