Hey there ,
In Today's Email:
💰 Get 10X More Leads With Our Strategies: The Secret To More Conversions
📺 The Great UK Brand Exodus From TV: Will It Happen In India Too?
🛒 Reduce Your Customer Returns: Minimize With These Strategies
😇 Modern Scams: Crypto scandals that rocked the world!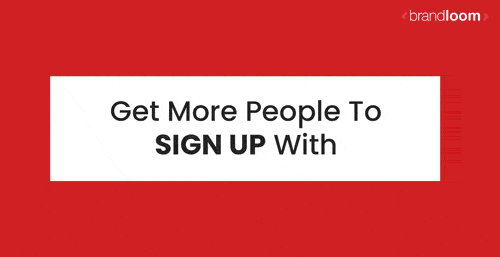 Get 10X More Leads With Our Strategies: The Secret To More Conversions 💰
It has been a busy time for us, with Christmas 🎄 campaigns underway everywhere.
Many of our clients are planning to run paid ads. And all of them ask us what's the secret to getting more leads.
There are a lot of things you can do to improve your landing page's conversion rate.
Some strategies require a serious time and monetary investment.
But here are some improvements that can be done quickly and painlessly while still achieving notable results.
Here are 10 actionable strategies for increasing your landing page conversions.
1) Get Quality Traffic – Improve PPC targeting
2) Simplify UX – Remove the navigation
3) Include Credibility Signals – Show testimonials, reviews, awards etc.
4) Narrow Your Target Audience – Define a specific audience persona
5) Create Urgency – Add a countdown timer & a compelling offer
6) Increase Clarity – Keep your copy clear & concise
7) Eliminate Distractions – Have only one CTA, remove other outgoing links, unnecessary blocks & design elements
8) Increase Page Load Speed – Page should load in 3 seconds or less.
9) Think Mobile – Optimize page for mobile traffic
10) Add A risk aversion block – Make it easy for first time users.
Why don't you give it a try and tell us what worked or did not work for you?
Note: If you want to discuss strategy, just hit reply on this mail. I reply to every mail personally.
The Great UK Brand Exodus From TV:

Will It Happen In India Too? 📺

Thanks to the global economic recession and changing consumer tastes, advertisers are turning away from TV 📺. A recent survey pegged that almost 67% of UK's businesses are reducing their television advertising budget. Instead, they are turning to VOD & streaming services.
Some of our multinational clients have asked us if this is the way to go in India too.

We don't think so.

Yes, India is feeling the changes too- but broadcast TV still remains the most popular form 🥇of mass communication here. While the demand for VOD services is rising, the Indian market remains notoriously price sensitive, and our audiences stay hooked to the television even now.
So, if you are looking at reaching out to the Indian masses- TV is a safe bet 👍.
Fun Fact About Us
82% of BrandLoom clients see an uptick of at least 20% in their revenue after the implementation of BrandLoom's strategies.
Reduce Your Customer Returns:
Minimize With These Strategies 🛒
There are few things as frustrating for an online business owner than returns. "How do I reduce the return rate?"- is probably the question ❓ we get asked most frequently by our clients.
While working with some top ecommerce companies, here are a few things we have seen that can cut down on returns.
1) Encouraging exchanges- Suggest an exchange in your return tab 🛍. Many times, items are returned because they are not the right size. An exchange option will solve such problems.
2) Provide detailed & accurate descriptions- The problem with online shopping 📲 is that customers cannot check what they are buying in advance. If they know exactly what to expect from the descriptions, the odds of them returning a product goes down.
3) Use multiple high-quality images- From various angles, take multiple photos 📷 of your products, and show them being used. If your customers can visualize the wares in a real-world setting, they are more likely to go for it.
4) Give accurate shipping info- Tell your customers how long it will take for them to receive their products ⌛ , and how much the delivery will cost. People return products when they receive them too late, so make sure they know whether they can get their goods on time.
5) Pay attention to packaging- Customers often rightfully reject their deliveries if they are damaged in transit. Make sure your products are packaged properly 🎁 so they look appealing and also stay safe until they reach the destination.
😇 MODERN SCAMS :

 Crypto scandals that rocked the world!
With the FTX collapse, the world witnessed a spectacular unravelling of one of the most hyped up cryptocurrency exchanges. But by no means was it an outlier- we bring to you some other crypto scandals that sent warning bells ringing before that.
1) Gambitcoin: 40 FIRs, 1 lakh victims and over 1 lakh crore rupees. That's the casualty for Amit Bhardwaj's Ponzi scheme 😦. Many people were asked to invest in a limited number of bitcoins with the promise of 100X returns. The inevitable soon happened, Bhardwaj passed away and the victims were left in the lurch.
2) OneCoin: Crypto Queen Dr Ruja Ignatova wiped out $4 billion in a Ponzi scheme with her 2014 launch. Over 3 million people were victimized, and Ignatova became a name on the FBI's most wanted list 🕵 when she fled. OneCoin's crash almost single-handedly crippled the crypto-market.
3) Bitconnect: The biggest ICO (Initial Coin Offering) scam duped people with a promise of 40X returns. However, the mastermind behind it, Satish Kumbhani, soon relieved his investors of $2.4 billion and shut shop in 2018 🏃‍♂️when the Texas Government intervened.
4) Morris Coin: Nishad, a Kerala resident, promised his investors that on investing Rs15000, they will get a 3% return every day. The scam unravelled 📉 when it came to light that this was not a listed item anywhere, contrary to the claims. The scam wiped out Rs 1200 crores and Nishad was arrested.
5) PinCoin: This Vietnameses cryptocurrency saddled investors with a token called iFan, which was launched by the same social media network. While the investors kept iFanning themselves, the masterminds stole $666 million and took off 💰 .­
­
That's it for today, thanks for reading.
Yours Sincerely,