Hey there ,
In Today's Email:
🦑 SQUID Game ⭕️🔲△ : 4 Viral Strategies You Can Use!
📣 Our Secret to Successful Ad Campaigns : Write Copy that Converts!
🛠️ 5 AI-Powered Tools : Boost Your SEO!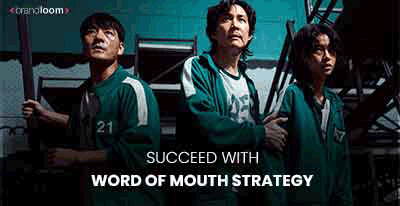 🦑 SQUID GAME ⭕️🔲△ : 4 Viral Strategies You Can Use!
When the show first came out, it broke all official records by having over 111 million viewers. In fact, this show is still popular on Netflix even though 2 years have passed since its release. 👀
So how did this South Korean show get so viral? Here is our analysis –
1. Original Ideas Are Captivating –
Before finally getting accepted by Netflix, the Squid Game script created by Hwang Dong-hyuk was rejected by studios for 10 long years due to disturbing content. ✋🛑
Yet, he persisted; and times changed.
Two years ago, when the Covid-19 pandemic hit, it showed the difference between the rich and the poor. Even vaccine rollouts varied greatly based on whether a country is wealthy or not, Mr. Hwang said. 🦠
"The world has changed," he said. "All of these points made the story very realistic for people."
Netflix accepted the script 2 years ago because they thought the class struggles outlined in "Squid Game" spoke to reality.
And a little later, it went on to become the number 1 show in 90 countries while also becoming the most-watched show in Netflix history. 🤯
In the case of Squid Game, the violence and gore that kept the script on a shelf for a decade actually contributed to its success. 👀
2. Share Your Content With The World In Their Language – 
About 95% of "Squid Game" viewers are outside South Korea. 😇
The success of "Squid Game" was not limited to South Korea, as the show gained widespread popularity worldwide. This was not by chance, but was deliberately made possible by Netflix. 🌎
According to Netflix, it has been subtitled in 31 languages and dubbed in 13.
By providing various language options, Netflix has made the show accessible to a much broader audience, from different countries and cultures to enjoy the show in their language.
3. A Viral Social Media Trend, Is a Sign Of Success –
On social media, trends emerge quickly, and creators are always searching for the next big thing to capitalize on.
"Squid Game" was particularly suited to this, as it provided a wealth of challenges for content creators to explore, given the six games featured in the show. So yes, virality starts with great content too.
On platforms like YouTube and TikTok, where challenges are a popular form of entertainment, "Squid Game" quickly gained traction as a viral phenomenon.
Even influencers like MrBeast recreated all the six games for fun for their audiences. His red-light, green-light game video alone garnered 166 million views, showcasing the power of word-of-mouth promotion. 🔴 🟢 👧🏻
Meanwhile, with increasing popularity brands hopped on the train as well, creating ads with references to the show.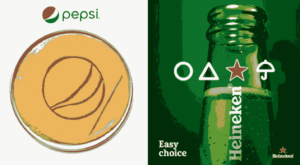 4. Guerrilla Marketing Can Help You Stand Out –
While digital advertising currently dominates the marketing industry (with Google Ads and social media ads at the top), it can be difficult to stand out.
Netflix took a different approach for Squid Game Marketing. They went guerrilla to promote the show! 🦍
Guerrilla marketing makes use of unconventional methods, by blending the brand or product within scenes and places in the real world.
In Korea, Netflix turned a whole subway station into a Squid Game playground 🛝🚇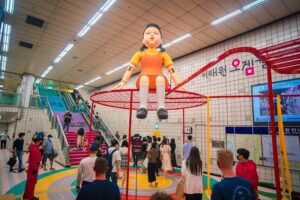 When done right, like in this case, guerrilla marketing is also a way to go viral.
Barring the use of guerrilla marketing strategy in the initial stages, Squid Game's success was largely a result of organic, word-of-mouth marketing, rather than any planned influencer campaigns by Netflix.
Having a tough time with your product? Let's try a different strategy ⤵︎
https://www.brandloom.com/content-marketing-services 
📣

Our Secret to Successful AD Campaigns

: Write Copy that Converts!
Losing money on an ad campaign is a DREADFUL thing. Our clients often come to us after sinking a lot of money into campaigns that led to nothing- and ask us what they could have done to do it right. 🗣️
8/10 times, the reason is bad copy! ✍️
When your copies are good, they act like magnets for your audiences and get them hooked. After several trials and errors, we found 4 effective tips that help you convert copies. 🧑🏾‍🤝‍🧑🏻🧑🏾‍🤝‍🧑🏻
1. Use Value-Based Messaging: 
It goes without saying that audiences want to know less about your product and more about the value it can add to their life. Tell them about the BENEFITS they will derive from using your products or services, rather than talk about its FEATURES.🤑
Real life example:
❌ We offer 12-week program with 4 workouts per week.
✅ Get in shape & feel more confident in just 12 weeks!
2. Get Specific: 
No one will interact and engage with a landing page copy if it contains blanket and unfalsifiable claims. Your content will stand out from the competition when you start getting specific about the details.
Real life example:
❌ Get the best cloud hosting service.
✅ Save up to 33.7% on your cloud hosting costs with our reliable & secure AWS cloud hosting services!
3. Call Out Your Customer: 
According to research, 45% of your audiences pay attention to your content if you mention that your services can help them specifically.
For example, if you have a food delivery service, & want to address the working professionals in your ads. Remember, you are speaking to ONE type of people in one campaign- and not everyone. 🤟
Real life example:
❌ Get Your Favorite Food Fast.
✅ High Protein Breakfast Delivered To Your Door Before You Hit The Traffic!
4. Think of "Call-To-Value" Instead of "Call-To-Action": 
CTA's that amplify value over actions usually perform better and engage more audiences in the long run. For instance, "Let's Discuss ROI" adds more value to your content than "Sign up now." ✍️
Real life example:
❌ Sign Up Now
✅ Let's Discuss ROI ➔
Remember- good copies are the best way of converting lookers to visitors and visitors to buyers. 🧑🏾‍🤝‍🧑
Get THE BEST ads & See Your Sales Boom! ➔
https://www.brandloom.com/content-marketing-services
Fun Fact About Us
82% of BrandLoom clients see an uptick of at least 20% in their revenue after the implementation of BrandLoom's strategies.
 🛠️ 5 AI-Powered Tools :  Boost Your SEO!
As the number of people interested in artificial intelligence (AI) keeps growing, more and more business owners are using AI to make their websites more visible to a wider audience. 🤫
If you want your website to be at the top of Google's search results, we can help you. Check out these 5 amazing SEO tools that are powered by AI. Let's get started! 🧰
Brightedge allows users to research and track keyword performance. Moreover, you can use it to identify optimization and content creation opportunities.👀
MarketBrew provides customized SEO recommendations based on machine learning algorithms that analyze website data and industry trends to improve website ranking and drive traffic.👨‍💻
Super.SEO is a highly professional AI-powered content optimization and on-page SEO analysis tool.📈
MarketMuse analyzes website content and provides data-driven insights on optimising content for specific keywords and topics.🔎
Pave AI uses machine learning algorithms to optimize ad campaigns and improve performance over time. It automatically adjusts ad targeting, bids, and budgets to maximize ROI. 💹
Remember – AI tools are only useful in a skilled hand. If you want to get the most out of them, we recommend you keep yourself updated with the latest trends in SEO. 👀
Having a tough time ranking your site on Google? Let's talk👨‍💻
https://www.brandloom.com/seo-services
That's it for today, thanks for reading.
Yours Sincerely,