Hey there ,
In Today's Email:
📦 Should you sell on Amazon?: Yes & No! [Take your pick]
💰 Sell More: Adopt remote & automated channels. [With proof]
🖌 Industry Pulse: Photoshop Comes Online. [Freemium model]
🎙 Discover: Top 4 Business Podcasts. [For new business growth trends]
IS SELLING YOUR PRODUCT ON AMAZON REALLY WORTH IT?
Of our many e-Commerce clients, many have tried the Amazon route. However, most of them have sunk significant capital unsuccessfully before reaching out to us.
Here is what some of our clients told us at BrandLoom, about what did not work for them –
The Cons :
1. Knockoffs sold by third-party sellers 😔
2. Too much competition.
3. Reduced margins 📉 after advertising on Amazon.
4. Risk of commoditization, &
5. Less knowledge about customers. 🤔
If you ask Birkenstock – which recently banned its partners from selling on Amazon – it is like "piracy".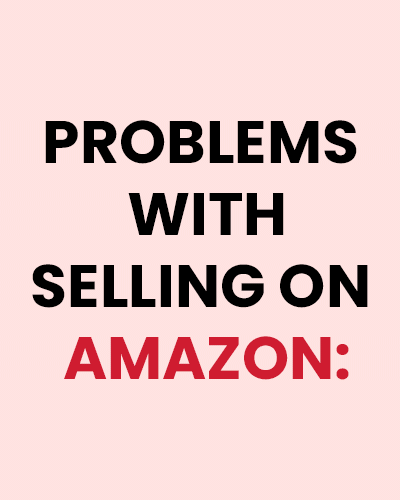 Nike, IKEA & Gap have also chosen to stop selling on it directly.
However, some brands like BoAt are successful on Amazon. To join their ranks successfully, new brands need to be seen on Amazon.
Here are some strategies from BrandLoom that can help your products stand out.
1. Optimize Titles: Have helpful, relevant titles to ensure that products appear on top in the search results. 🧴👠👗
2. Optimize Product Pages: Carry out a thorough search engine optimization of all the product pages. Select relevant keywords for each product page. ✍️
3. Improve description: As customers cannot touch, feel, or try the product, copywriters ✍️must do their best to give them the information that will convert a visitor into a customer.  Product pages should be visually appealing & include multiple images that tell a story about the product. Adding a video 🎥 and a Q&A section is a big plus.
4. Keyword Selection: Consider adding brand name and product attributes to keywords.
5. Optimize Listings: Re-organise products by reducing listings 📄 & using SKUs & variations to optimize your presence on amazon.
6. Customer Reviews: 📣Customer ratings are the currency of trust on Amazon. So work on getting more customer reviews.
If this was useful, or if you want to discuss strategy, just hit reply on this mail!
Fun Fact About Us
82% of BrandLoom clients see an uptick of at least 20% in their revenue after the implementation of BrandLoom's strategies.
IMPROVE YOUR TURNOVER: ADOPT REMOTE & AUTOMATED SELLING
The proof – 71% buyers willing to spend $50K+ via remote & automated channels [In a single transaction]
Sales organizations 🤓 often wonder if buyers would actually spend via remote or automated sales channels. A study on 2500+ businesses worldwide says – YES ✔.
According to the study, 2/3rd of buyers in 2021 opted for remote human interactions or digital self-serve. 71% buyers are willing to spend more than $50K+ in a single transaction, & 27% would spend $500K+ or more.
Many buyers even prefer these channels. When asked about their preference, one executive responded with –
"Please stop asking to meet with me in person. I'm busy enough as it is."
Other executives pointed out that it saves on time & travel & even helps them take decisions faster. ⇶
Sales teams are also growing more comfortable with a remote-first model too. 👨‍💻
Remote sales is here to stay mostly because it works. The study found that remote sales reps can reach four times (4X) as many accounts in the same amount of time & generate up to 50% more revenue. 😇🤩
In 2021, more than 2/3rd buyers opted for remote or digital self-service across the sales process, underscoring the need for sellers to offer in-person, remote, & digital self-serve interactions in equal measure.
Here at BrandLoom we saw the similar shift to remote and automated sales channels. We find that even post pandemic, buyers prefer these channels.
The 10 channels that have been used extensively in 2021 by customers in their buyer journey are :
1. Email
2. In-person
3. Phone
4. Supplier Website
5. Procurement Department
6. Mobile app
7. E-procurement Portal
8. Video Conference
9. Web Chat
10. Google/ Web search
If you want to discuss strategy or any other issues in your business , just hit reply on this mail!  🙂
INDUSTRY PULSE :

Photoshop Follows Canva's Footsteps
In the age of online image editors, Adobe finally puts its most famous tool – Photoshop – online.
Adobe is the market leader in design software 🖌 – with Photoshop commanding over 43% of the graphic design software market. ⛳️
Canva meanwhile, has just over 2% market share in graphic design & 26% in the presentation market.
While Photoshop is prohibitive due to complexity, Canva has been adopted widely by freelancers, non-designers & companies for ease-of-use even with its much simpler features.
Adobe now is bringing a simplified version of Photoshop to the web. ✔ It is currently being tested as a "freemium" version in Canada. 😇
It is being positioned primarily as a collaboration tool for teams as well as a means to experience the product for new users. While  basic features will be available for all , some advanced ones may be gated for premium users.
DISCOVERY :

Top 4 Business Podcasts We Are Listening To
Digital marketing trends, tools & strategies change so fast, that we need to keep an eye on what's going on. Here is what the team at BrandLoom is listening to:
1. CEO School: Suneera Madhani interviews women business leaders 🙋‍♀️ who are breaking into the elusive 7 figure revenue 💰club. Recommended for insights, experience & inspiration.
2. Business Made Simple: Host Donald Miller shares simple, actionable hacks which can help skyrocket 🚀your business.
3. How I Built This: Get to know the exciting stories of how pioneers around the world took control of their destiny. Entrepreneurial inspiration on steroids. 😇
4. Business Wars: The name says it all. Host David Brown tells you of some of the most remarkable business wars between brands ⚔️ big and small, & how they shaped the market.