Hey there,
In Today's Email:
💰Power of Urgency: Use These Amazon & Apple Sales Strategies!
🧨Zero To $1Bn: The Meteoric Rise of Hoka Sneakers
💥 NewsJacking: How To Ride Into Limelight Using News Trends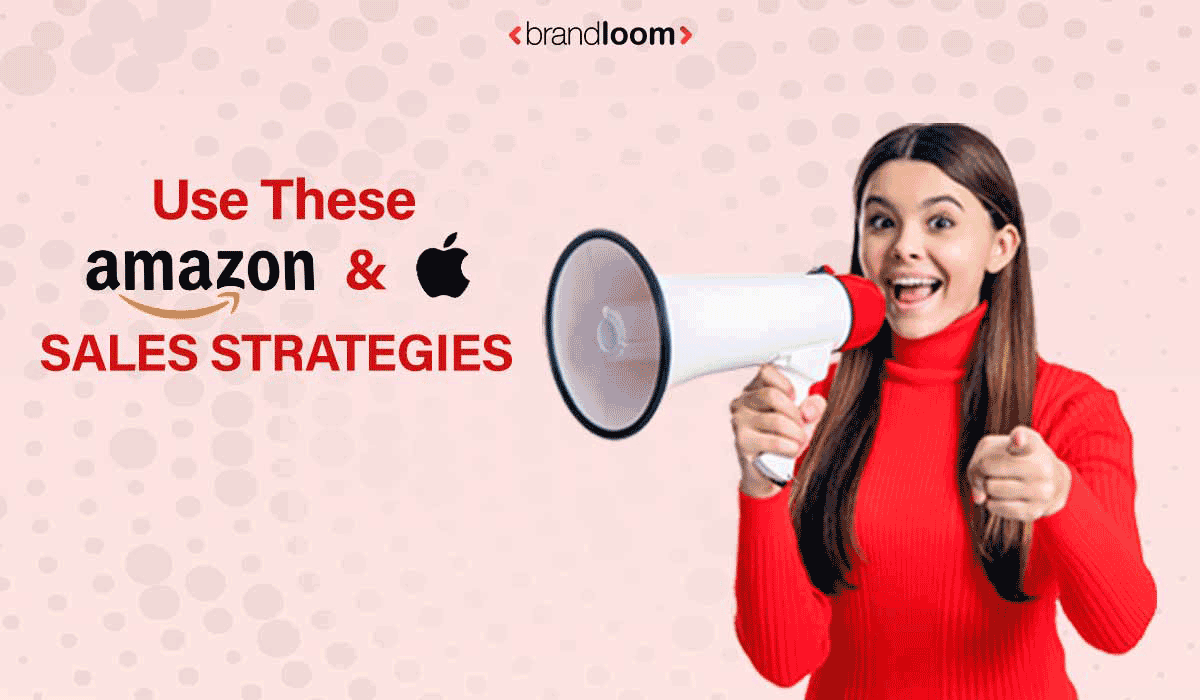 💰

POWER OF URGENCY :

Use These Amazon & Apple Sales Strategies!
According to a recent survey, 56% of consumers are more likely to purchase a product if they believe it will be in short supply! 📦🏃‍♀️🏃‍♂️
Scarcity marketing can boost sales by 332%!
Over the years, I have seen at least a 2x growth in my clients' businesses after implementing scarcity marketing in their approach. 📈
So, what is Scarcity Marketing?
& Why is it different from other forms of marketing? 🤔
marketingScarcity , at its core, targets the human psyche. It thrives on the primal fear of missing out, cleverly leveraging the scarcity principle. ⏳
It exploits the psychological phenomenon known as loss aversion, in which the fear of losing something creates a profound sense of urgency within us, compelling us to act swiftly and decisively, driven by an intense fear of being left behind. 🙀
Now with that understanding in mind, here are three of my well-tested scarcity marketing strategies to boost conversion rates for your products and services. 🔥
1. Time-Related Scarcity :
By strategically using limited-time offers, countdowns, or deadlines, your campaigns can create a sense of urgency, helping visitors make decisions faster. The scarcity of time creates a perception that the special opportunity is fleeting, increasing the perceived value of the product being promoted.
Flash sales, limited-time promotions, pre-order deadlines, & exclusive access windows are other examples of time-scarcity campaigns.
These campaigns can help businesses capture attention, ignite action, and leave a lasting impression on consumers.
So go ahead and leverage the power of urgency with these campaigns. This will encourage individuals to act decisively, leading to increased conversions, customer engagement, & business growth. 🛍️
2. Supply-Related Scarcity :
Creating Urgency through Limited Availability is a time-tested strategy.
Businesses can effectively generate a sense of urgency and drive customer action by strategically showcasing scarcity in terms of limited supply. These campaigns tap into the basic principles of human psychology, where the fear of missing out (FOMO) and the desire for exclusivity play a significant role.  🛍️
Scarce items are perceived as more exclusive & desirable.
By using scarcity, businesses can create a sense of urgency and a perception of high demand. This encourages faster decision-making and motivates customers to act swiftly to obtain limited resources. 🤔
You can use limited availability to create a buzz around your offerings and drive conversions while giving your customers a unique & exclusive experience.🔥
3. Time & Supply Related Scarcity: Limited Editions
The allure of limited editions lies in their scarcity, both in terms of time and availability. They create a sense of urgency and exclusivity, making them highly sought-after by collectors and enthusiasts.
Nike is one brand that has successfully used this strategy. They've created scarcity and exclusivity among sneakerheads by releasing limited edition shoes in tiny numbers. 👟
For instance, the 2014 debut of the Nike Air Yeezy 2 "Red October" caused a frenzy among sneakerheads when they sold out in a matter of minutes. This scarcity increased the shoes' allure because of the worth they were considered to have. 🔥
By creating a special version of a product or service that is only available for a limited time or in limited quantities, you, as a marketer, can appeal to collectors or enthusiasts who want to own something unique or rare. 💎
Caution: Ensure that the scarcity you bring in your marketing is genuine & accurate. Misleading customers by falsely creating scarcity will erode trust & destroy your brand.
For marketing strategies that work, let's talk!
https://www.brandloom.com/consulting#marketing-consulting-services 
💥 ZERO TO $1Bn  : The Meteoric Rise of Hoka Sneakers 👟
Have you heard of Hoka One One?! 🏃‍♂️
This sneaker brand has skyrocketed from obscurity to a $1 billion valuation in just a few years! 💥💰
Hoka One One was founded in 2009 by two former Salomon employees, Nicolas Mermoud and Jean-Luc Diard. They shared a passion for trail running and a vision for a new kind of running shoe. Moreover, they wanted to create a shoe that would provide maximum cushioning and stability while still being lightweight. 👟🔥
So, how did they do it? 🤔
Well, the answer lies in smart and strategic branding. 💡
Let us take a look at some of the UNIQUE branding approaches that led to their success. 🚀
1. Hoka's Unique Design: New Solution To Old Problem.
As someone who loves wearing and trying new sneakers, I was amazed by this story. Hoka's innovative design sets them apart from other running shoes. The oversized midsole design is what initially caught customer attention.🤩
Runners and non-runners alike love Hoka because of the amazing cushioning and support provided by the shoes' distinctive, large midsole design. 👌
Takeaway: To build a strong brand that stands out, try to develop a new & unique solution to solve the customer problem. ✨
2. Niche Market Appeal:
Hoka initially targeted only ultra-runners, a niche market that traditional running shoe brands underserved. This allowed Hoka to build a loyal customer base before expanding into the mainstream market.🎯
Takeaway: Focusing on a niche market allows you to differentiate yourself from traditional brands and build a strong foundation for future growth. 👥
3. Celebrity Endorsements: 
High-profile athletes and celebrities like Kevin Hart and Reese Witherspoon have been spotted wearing Hoka sneakers, further boosting the brand's visibility and credibility.🌟
The company meticulously selected individuals who excelled in their respective disciplines and shared Hoka One One's dedication to performance, endurance, and stretching the limits.📈
A recent poll found that 71% of customers would be more inclined to make a purchase after seeing it promoted on social media by a celebrity.🔥
Brands can increase their recognition, reliability, and positive reputation with the help of celebrity endorsement. It can also help increase customer retention and new customer acquisition! 💃🕺
Takeaway: Celebrity endorsements can greatly boost a brand's visibility. If your brand struggles to get recognition, consider partnering with a celebrity. 👍
For effective marketing strategies, let's talk!
https://www.brandloom.com/strategic-branding/consultants
Fun Fact About Us
82% of BrandLoom clients see an uptick of at least 20% in their revenue after the implementation of BrandLoom's strategies.
💥 NewsJacking :  How To Ride Into Limelight Using News Trends
In April 2020, millions of people worldwide were battling for their lives when COVID launched its sneaky attack. But then, a strange event occurred in the United States.  Uber dominated social media, and it was awesome! 💥
When the entire populace was requested to go into quarantine, Uber created a socially responsible marketing campaign to bring social change during the pandemic! 🤔
They devised a solution to help battle COVID through Uber's "Thank You For Not Riding" campaign. 🚗
Uber aired a commercial that showed a montage of deserted streets, shuttered shops, and individuals staying at home to highlight the group's efforts to reduce demand. The narrator then thanked individuals for NOT leaving home, stressing again how doing so was saving lives. 📺
They also started a social media campaign to urge people to stay home and help those in need around them. 📲
Uber was widely applauded for this. They earned a lot of goodwill. 🌟
This marketing strategy is called NEWSJACKING. ⚡
In simple terms, Newsjacking is a kind of advertising that uses breaking news or other timely occurrences to raise awareness about a brand or product. Brands can use this strategy to get more exposure and attract customers by producing content that ties up with a trending topic.
Newsjacking can be paid or can even be implemented with just a cleverly planned social media campaign.
Now, if you are wondering what resulted from Uber's "Thank You For Not Riding" campaign? Here is what happened – 🤔
Uber not only encouraged people to stay home during the pandemic but also supported local restaurants through its UberEats app.
They even started a program called 'Restaurant Contribution' where customers could donate, and Uber pledged to match their donations to help restaurant workers and delivery people who were struggling financially.
The reaction was tremendous! People from all over the US and Canada pitched in to help the noble cause. 🍔💪
In total, they raised $5 million for the National Restaurant Relief Fund.
Research tells us that approximately 40% of customers are 'purpose-driven,' meaning they actively seek out businesses that share their values. 💚🤝
Uber's marketing effort was a smashing success since it improved Uber's corporate image and assisted individuals suffering from the epidemic by modifying its business strategy. 🎉
While responding fast to breaking news events is crucial, providing a UNIQUE perspective is even more critical to distinguish you from the competition. 💡
Find perspectives on the subject that haven't received much attention from the media and explore them.
So, start following the breaking news, and watch for opportunities to use the power of newsjacking to advance your social media marketing campaigns. 📰✨
Need a strong social presence? Let's collaborate –
https://www.brandloom.com/social-media-marketing-services
That's it for today, thanks for reading.
Yours Sincerely,